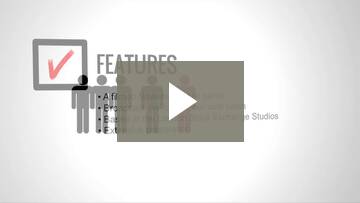 Discover more about Marketforce Webinars
What does your mind conjure up when you think about webinars?
Webinars come in all shapes and guises. But if you imagine tedious audiocasts with endless slide presentations, then it's time to think again.
---
Over 65% of marketers believe that webinars are an effective way of generating leads for the business*.
Nearly 60% of marketing professionals believe that content is key to a webinar's success.
But very few marketers feel confident in their ability to create and deliver successful webinars*.
Practice makes perfect
Marketforce has produced over 50 webinars for clients. In 80% of cases, our clients have come back to host a webinar again. Each webinar is a bespoke project created exclusively for the client. If you'd like to find out more about what's involved, get in touch.
We're surprised that only 60% believe that content is key. We believe it's critical to a webinar's success. It needs to be topical, engaging and relevant.
Marketforce has the content expertise and industry relationships to make this happen.
Our webinars don't involve powerpoint slides, inexperienced chairs or sales pitch presentations.
We focus on creating lively content that engages an audience, encouraging them to ask questions and join the debate.
A Marketforce webinar is broadcast live, carefully scripted and rehearsed, chaired by a broadcast journalist and allows you to share the stage with a panel of industry practitioners.
---
"What impressed me most when working with Marketforce on a live debate was the detailed preparation they did with the panellists resulting in a slick execution. They engaged a top draw interviewer and venue, LSE, which gave the debate the quality that would not have looked out of place on Newsnight! Complemented with impressive pre-activity organisation from Marketforce who have been a pleasure to work with, concluding with providing us with positive results on number and quality of attendees."

- Head of Financial Services Marketing, SAS UK
---
* B2B Technology Marketing's The Content Marketing Survey